Installing ADAT
Jump to navigation
Jump to search
ADAT is a very useful CTI-integration tool from http://www.tttelecom.nl/ and using multimanager, it is possible to use with MiRTA PBX. Start with installing ADAT on your Windows machine.
Let's move to the MiRTA PBX web interface to create an AMI user for allowing ADAT connection to the PBX.
In the Settings page locate the Manager Users button and proceed to the configuration page

Adding one or more users. One user is enough.

Now get back to ADAT and start configuring it accessing the Settings menu entry.
Set the credentials for AMI in the Account / Server section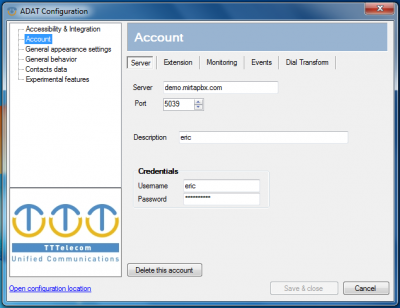 And the extension to monitor in the Account / Extension section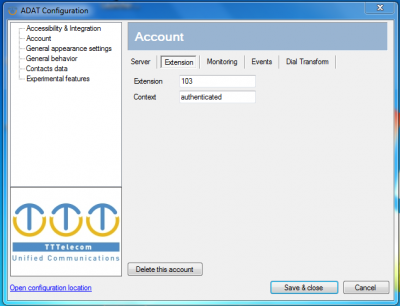 Now, when a call reach your extension, a popup will show you the caller ID. Using the input box, you'll be able to dial from your desktop.